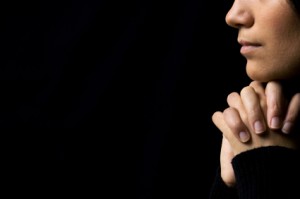 Years ago, when we put our first home on the market, I insisted that the Realtor put NO SIGN in our yard.
I did not want neighbors to know that we were selling or cause any disruption in our neighborhood. Our agent tried to explain the importance of a sign, but I was the incalcitrant client–and we ended up selling the home with NO SIGN. This of course, was before the internet and Realtor.com, Zillow, Trulia and all the other listing aggregators. And in those days, the wish for privacy was something that was understood by almost all.
At that time, I mostly wanted to protect our privacy–and didn't want to have to answer questions or be the subject of neighborhood gossip.
Fast forward to 2012 and grocery shoppers have not only to contend with the revelations of rags in the checkout lines, they can also hop onto to the Trulia or Zillow sites and see which of their neighbors have fallen behind on house payments and could be facing foreclosure. Or, equally likely (and rarely assumed by the real estate novice), they may simply be trying to negotiate a loan modification with their lender WHO MAY HAVE ADVISED THEM THEY NEED TO BE DELINQUENT IN THEIR MORTGAGE PAYMENTS before they will be considered for a modification in the terms of their loan. Equally possible, the family may simply have fallen on hard times and are suffering enough embarrassment and pain without Zillow and Trulia posting up their delinquent mortgage status for all to see. Moreover, their home may already be listed as a short sale with their Realtor.
It seems these national aggregator sites who list homes for sale, provide market advice and offer slick mapping services feel this information might bring more eyeballs to their sites. Real estate agents already pay hefty sums to be the advertised "representative" of local zip codes. In further monetizing their sites, will these same agents be enticed to be the "local expert" for pending foreclosures in their purchased zip codes?
It's not the business model that bothers me; rather, it is the brazen publication and monetization of personal pain. If parents discuss their neighbor's published and pending foreclosure at the dinner table, is there not a chance that this juicy tidbit becomes an embarrassing morsel of school gossip the next day?
These commercial listing aggregators might try to convince real estate agents that they are offering a real opportunity to agents: They will now know who might be interesting in listing their home, and the more passive agents can $ign on to passively be the face to call when times get tough.
What's next?
Let's see, who else might be interested in listing their home when:
1. A loved one dies
2. Divorce proceedings are filed.
3. Someone is arrested (might need to sell to pay attorneys and bail?)
4. Birth announcement (need a home–or a bigger one?)
These are just a few examples of times when privacy might be appreciated and strongly desired. And of course, it is all public knowledge if one searches hard enough–and that is one of the arguments proffered by those who commercialize this information. And from this Realtor's point of view, it's pretty convenient information to have–if I'm inclined to pester people in their times of pain–or deep personal pride.
I guess one of the things I liked so long ago when I refused a lawn sign was the sense of control I had over my privacy. These days, a listed home wouldn't stand a chance of being so obscured from looky loos and prying eyes. The listing would appear not only on hundreds or thousands of Realtor websites, but would also likely appear on Realtor.com, Zillow, Trulia, Movoto, Redfin and innumerable other listing aggregators and national sites.
At a minimum, these sites should allow the homeowner the opportunity to opt out of publication–especially when the information published could cause personal pain and harm.
In exchange for this, as a San Diego Realtor, I would be gladly willing to forego any gain I might achieve from this information–and optimistically believe other real estate professionals would feel the same.
There was a time in our society when privacy was an assumed and granted given. These days, it appears to be a luxury afforded a privileged few.