by Audrey Ross
Miami is quickly becoming a global city known for its luxurious residences.
According to the Frank Knight, LLP's wealth report, Miami ranks number 7 in the top 10 list of cities that matter the most to high net worth individuals, and it is expected to remain on the top 10 list of global cities through 2025. New York and Miami are the only two USA cities to make the global 10, beating out San Francisco, Los Angeles, Chicago, Boston and Washington DC. Miami is a rising global city with a thriving economy. The number of net worth individuals with $25 million or greater in assets continues to grow each year. With a strong concentration of Latin Americans as well as American and European transplants moving here, the world's high net worth individuals drive the luxury real estate market.
But what makes a city global and significant to the world markets? The factors that earn a city its stripes as an influential place in the world economy are the economics powering it. Global cities are headquarters to multinationals, and possess the following characteristics: strong banking and financial services, a major port, high percentage of residents employed in the information and service sectors, superior medical and legal services, major universities, strong trade and global media influence. Global cities have decision-making power. Miami possesses all of the above. According to the Miami Herald, financial services are projected to grow four percent this year, an unheard of rate of growth at this time even in New York. There's also been an influx of hedge fund managers into South Florida to serve the new wealth and financial firms are hiring.
While Miami's reputation as a global vacation and tourism spot is firmly established and these industries comprise a significant part of the economy, the city has become much more than a playground for the rich. It's become a significant player in global trade. South Florida's total world trade in 2013 was a staggering $120.49 billion. There are deep economic at forces at work, in part, because the city is the global gateway to the Americas where emerging economies are becoming powerful participants in the global economy. Zero city and state taxes also make the city very attractive to the wealthy.
In addition, residents have a long-term interest in Miami, which is also a significant piece of driving and maintaining a strong real estate market. The Miami City Ballet, The Miami Symphony Orchestra, Perez Art Museum, Art Basel and the Wynwood district are all signs of the city's thriving cultural scene. Miami has a deep-rooted history as a place supportive of artists and designers that attracts intellectual capital and creative types to its shores. It is now also working to become an international technology capital and place to incubate start-ups. These signs all point to a real estate market that is backed by a city in the midst of a major growth spurt that is grounded real economic development.
Another very positive factor, Miami's real estate development is backed by equity as opposed to debt financing. In addition, tougher lending practices mean the banks and mortgage companies are standing on firmer ground. Gone are the days of zero down financing, which is good news. The city's luxury real estate market is stable with little threat of a bubble or collapse in the foreseeable future.
Miami's influx of high net worth residents and strong economic development forecasted into the next 10 years is good news for the luxury real estate market. As vast numbers of construction zones signal, Miami is in a golden era. The luxury market-building boom signals a bright future for this gateway to the Americas. Miami is a world-class destination where more and more people are coming to not just play but also to live, work, build and create.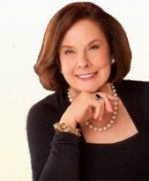 Audrey Ross is a specialist in Miami's luxury real estate market–and is one to follow if you follow Miami real estate trends.