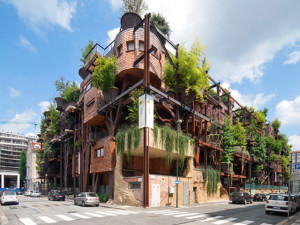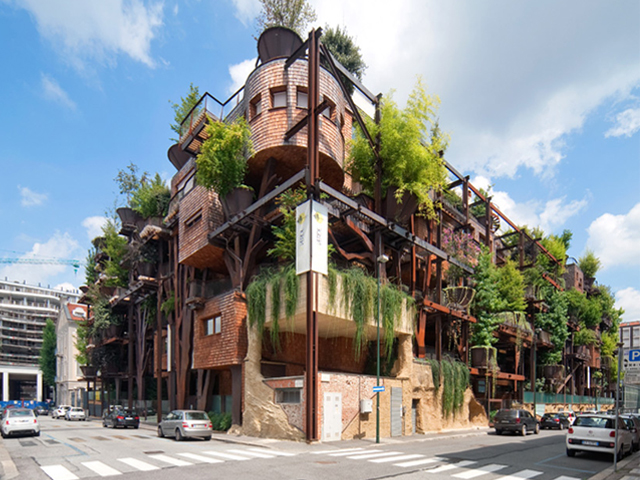 by Roberta Murphy
I've loved the idea of a treehouse since a young kid. Never had one, but imagined how I might climb up to my hideaway and maybe stay there forever.
Am still fascinated with ideas of small homes and treehouses, but not quite ready to actually live in such a primitive abode. Until now.
Check out this Italian treehouse, appropriately called 25 Verde–and discovered on Australia's Outdoor Design.
And though I wonder what the building might look like 25 years from now, it is currently a very interesting and green experiment in living. Supported by industrial steel girders, the curved building supports 150 trees which not only help moderate apartment temperatures, but also filter sunlight on hot days and provide insulation on the cooler ones. The trees and greenery are supported and diversified with very large planters situated along terraces, walls and a green-roofed courtyard.
The building's architect estimates that the 150 trees produce a whopping 150,000 liters of oxygen each hour and simultaneously absorb 200,000 liters of carbon dioxide each hour at night.
This ultra-green building also uses geithermal energy for heating and cooling and rainwater (scarce in San Diego) is recycled to water the greenery.
Would love lto see this building (and more) replicated in San Diego!