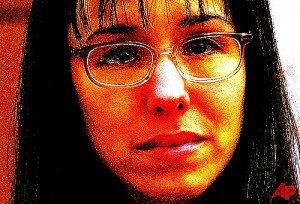 Let me start of by saying I am no Jodi Arias fan and I would be happy to never hear her name again as long as I live. Or see her face.
So here's my two cent solution for the judge in this case:
Give Jodi the "lesser" punishment. Jodi Arias should be sentenced to life in prison with no chance of parole (perhaps under supervision of Sheriff Arpaio) and with NO visitors for 7 years and no media contact–starting immediately. And should a reporter approach her for a story, he or she might be held in contempt of court.
To give Jodi the death penalty would only guarantee that we will be forced to look at her face and hear her name for years to come as she appeals her way through the system–at taxpayer expense.
And that is just what she wants.