Where to Find Luxury Homes Under $1 Million?
How far can $1 million go in today's real estate market? Well, it depends on what
you're looking for and WHERE you're looking.
And now could be a better time than ever to shop for a luxury home.
The price range of $1 million market is where affordability and luxury living meet.
There are places where your $1 million can give you a mansion, but there are also
some that could only get you a decent moderate home. So it's all about location, location and…location.
Whether residential or commercial properties, there are countless choices in Dubai. This
city is famous for its real estate properties built on man made islands that were all sold out even before its launching.
Dubai Luxury Homes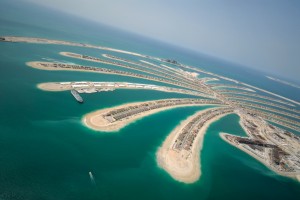 In Dubai, you could rent a sophisticated 3 bedroom A Type apartment with stunning
views of Dubai Marina skyline for only 29,166.00 AED per month (approximately 7,000 USD).
This elegant apartment is fully furnished with branded appliances and world class furniture. This is one of the rarely available residential properties where the next lucky owner can also get to enjoy the different amenities such as infinity pool, health club, and so much more.
Greenwich, Connecticut Luxury Homes
This residence provides you a country side style of living all over again. Green grass
everywhere, trees all over, and flowers in bloom–with no significant landmark of modernized and polluted city.
Unlike other real estate markets, your $800,000 to $900,000  here can give you more than 200 plus choices if you go property hopping in this area. Each home is fully furnished, has 3 to 4 bedrooms and bathrooms, and each are build with distinct amenities such as swimming pool, putting green, tennis courts, and club houses.
Boca Raton, Florida Luxury Homes
Boca Raton is the home of the most grandest, luxurious, and expensive country clubs
and residential estates in the entire United States that some are even on the Forbes List. This side of Florida really defines what comfort and lavish living is. But if you're observant, you don't need to have over $6 million just to be a part of this residence.
Your $700,000.00 might give you fully furnished Mediterranean styled houses with 4
bedrooms, 4 bathrooms, swimming pool, and tas a bonus, it's a waterfront property. But if you can still stretch your budget up $900,000.00 then you might land a resort style
residential property haven.
Denver, Colorado
The real estate economy of Denver, in particular, is in soaring condition. Almost 73% of
homes that are more than $1 million are sold relatively quickly. But despite the success in that price range, your $1 million dollar can still give you a luxury waterfront property in Denver.
Single family homes in Denver start at $100,000 and offer 2 bedrooms and 1 bathroom.
Most properties that start at this price range already have community pool, maintenance
facilities, snow removal, trash removal, and water sewer. These properties are a good
catch for first time home buyers–or those seeking to downsize.
On the other hand, there are lots of hot-selling fully equipped and luxurious water front
properties with private swimming pools that you might be able to purchase for under $1 million.
Just remember that persistency and patience are key ingredients in finding your
dream luxurious property. Gather all your options into one list and start narrowing it down until you reach a decision. The hustles and bustles of this entire home buying process can be lessened if you coordinate your home search with a credible real estate agent or broker.
About the Author
Joyce Del Rosario is part of the team behind Denver Real Estate. It is designed to inform consumers on how to be a pro in the real estate market and avoid common pitfalls that are costly.Joyce is also a photography enthusiast.